islandtapes stkildatapes mohicans rob roy nosferatu cddvd press bios origin shows contact

David Allison, Norman John Gillies and Maeve MacKinnon
THE ST KILDA TAPES CD DVD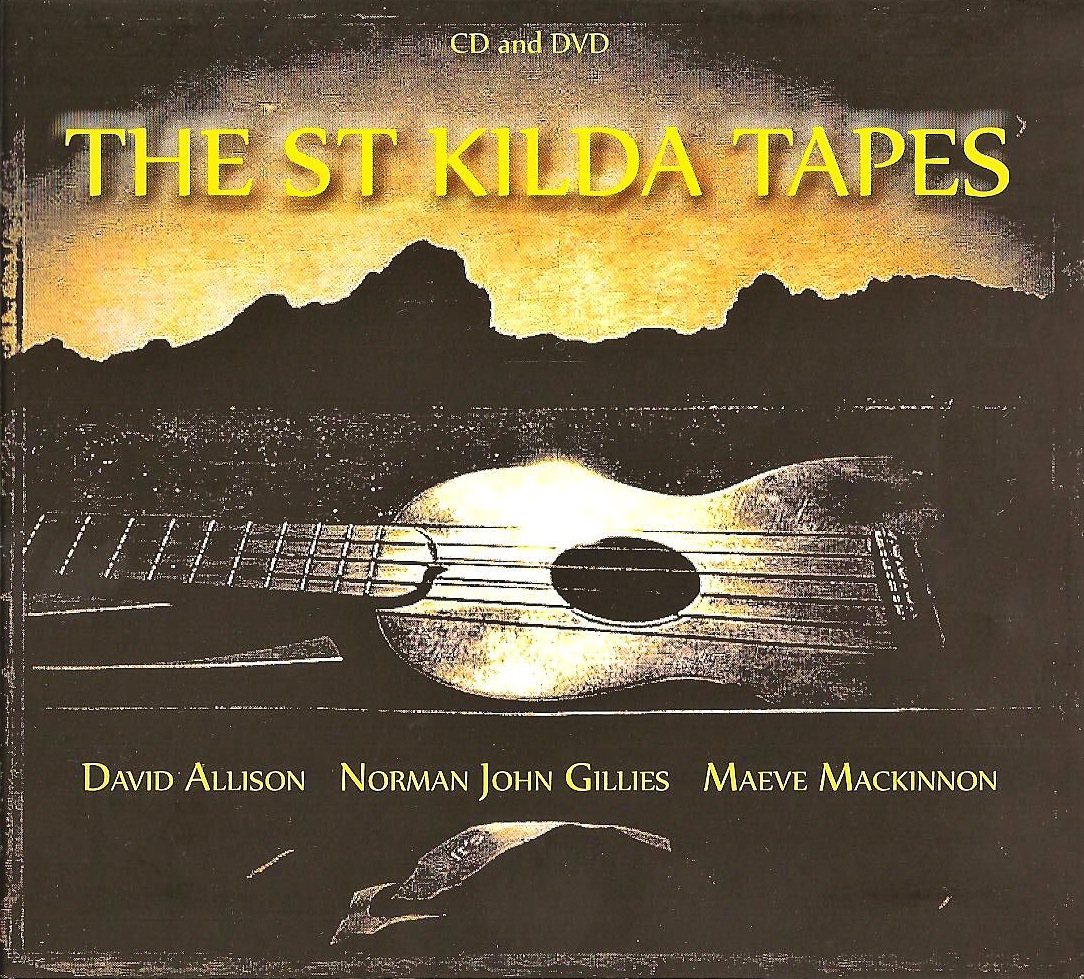 Is it a concert?
A film show?
A live documentary?
A multimedia extravaganza?
An amazing CDDVD?
The St Kilda Tapes is all of these things, and a little bit more besides.
Beginning as a short commission for a British Film Instutute DVD, it soon developed into a live show, spawning the main Island Tapes show along the way.
Using the evacuation of St Kilda as a starting point, and with St Kilda evacuee Norman Gillies acting as "narrator", the project takes the audience on an emotional and thought provoking journey from the lonely Atlantic island to Glasgow, New York and Canada, before a triumphant and poignant return to St Kilda.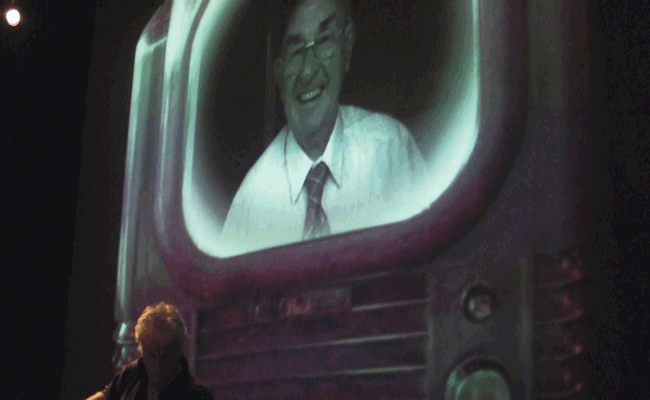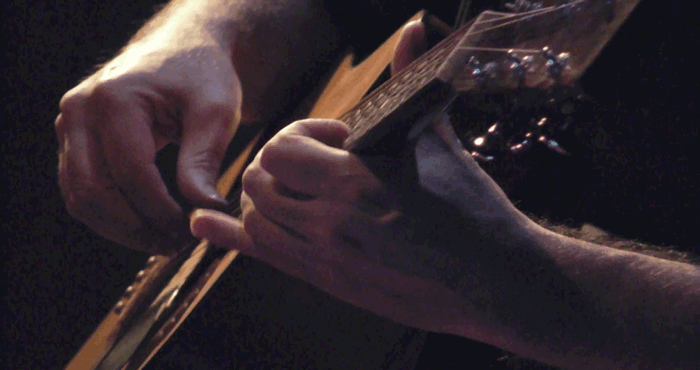 "David Allison sits like some Hebridean captain at the bridge of his multi-media creation pressing pedals in his stocking feet, mixing and layering, even playing brushes on the back of his guitar, while evocative island images flicker behind him".
Norman Bissell, Hi-Arts
"Deeply moving ...excellent music".
Celtic Connection Vancouver
"David Allison's beautiful music enriched without detracting from the films."
Jennie MacFie, Hi-Arts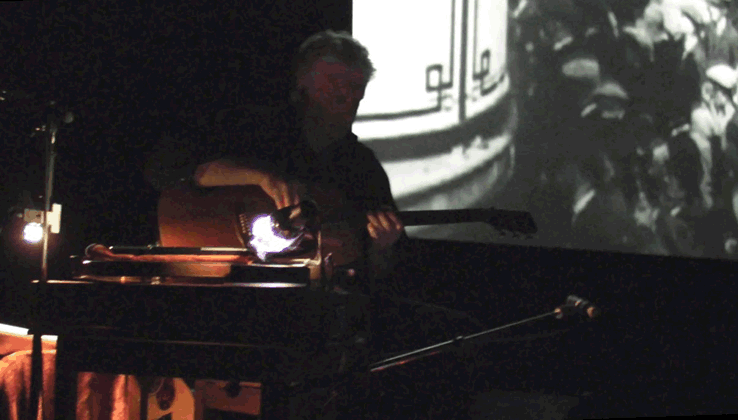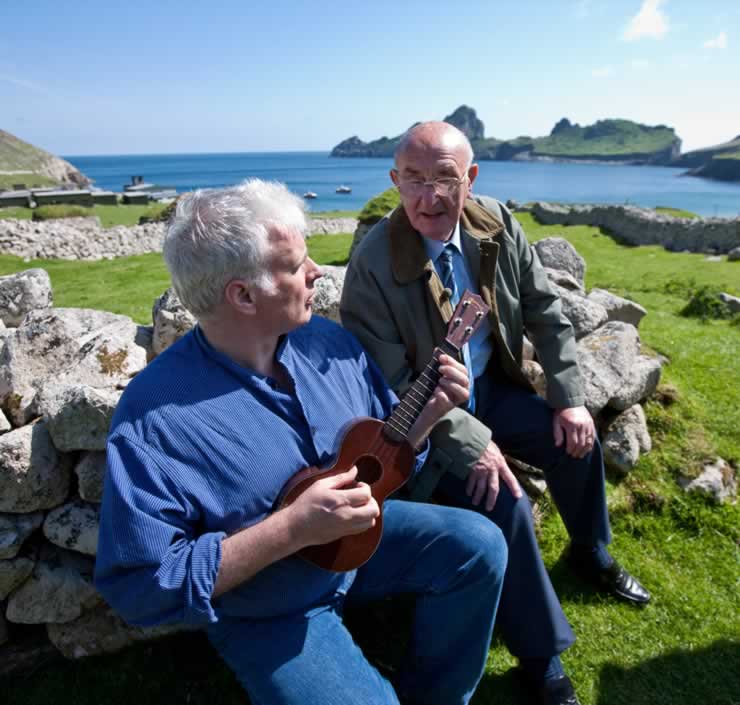 With archive film and live music performed on guitar, zither, ukulele and sampler, "The St Kilda Tapes" explores the themes of emmigration and home through the experiences, thoughts and voice of Norman Gillies.
Both Norman and "The St Kilda Tapes" feature in the documentary "An t-Hiortach" ("The St Kildan") broadcast on BBC TV in 2009 in which Norman returns to his island home of St Kilda from which he was evacuated in 1930 aged just five.


David mixes together journalism, cinematic soundscapes video, and music to create a show of depth, emotion and humour.
Added to that are the stunning gaelic vocals of Maeve MacKinnon.
When you are forced or you choose to leave your home where does your journey stop?

How do you know when you've arrived at your ultimate destination, and how do you balance what you have left behind with what you discover on your way?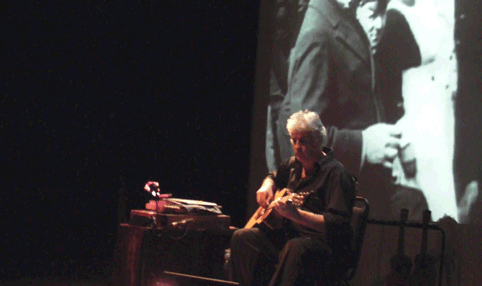 "The St Kilda Tapes" features two Scottish Screen Archive films ("St Kilda - Britain's Loneliest Isle" and "A New Way to a New World"), as well as some new specially created video, and a few other multimedia surprises.
The combination of original film from the nineteen twenties and thirties with contemporary material creates a musical and visual time machine with a universal message.
The show has been a sell out in London, Inverness, Edinburgh and Glasgow, and has also toured successfully in the UK, Japan, Germany, Ireland and Canada.
islandtapes stkildatapes mohicans rob roy nosferatu cddvd press bios origin shows contact